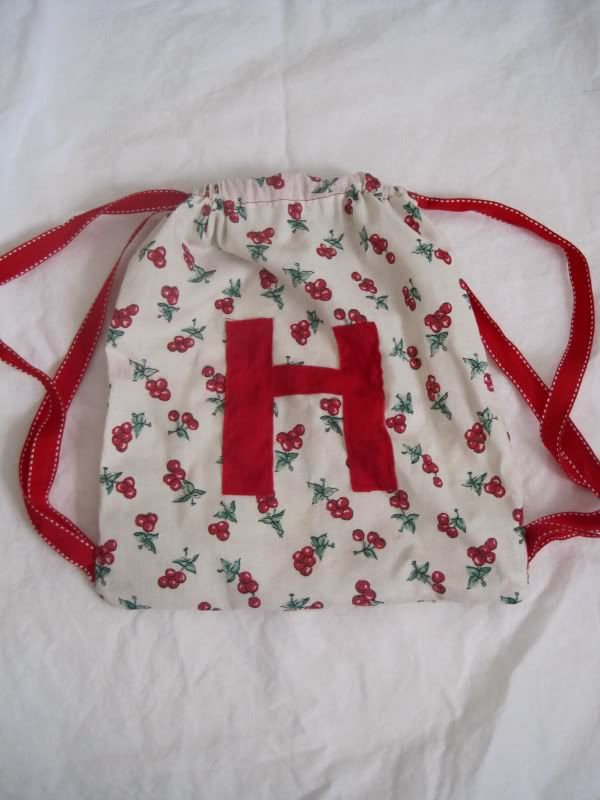 While planning our flight to Austin and realizing I'd have my hands full, I found my perfect reason to make Hallie her bag.
I tweaked the bag a bit, which was fun for a beginner like me. The "H" had to be on it. It was too cute of an idea to leave on the cutting room floor. I love the result.
Woody ("the cowboy doll") thinks it's pretty cool too.