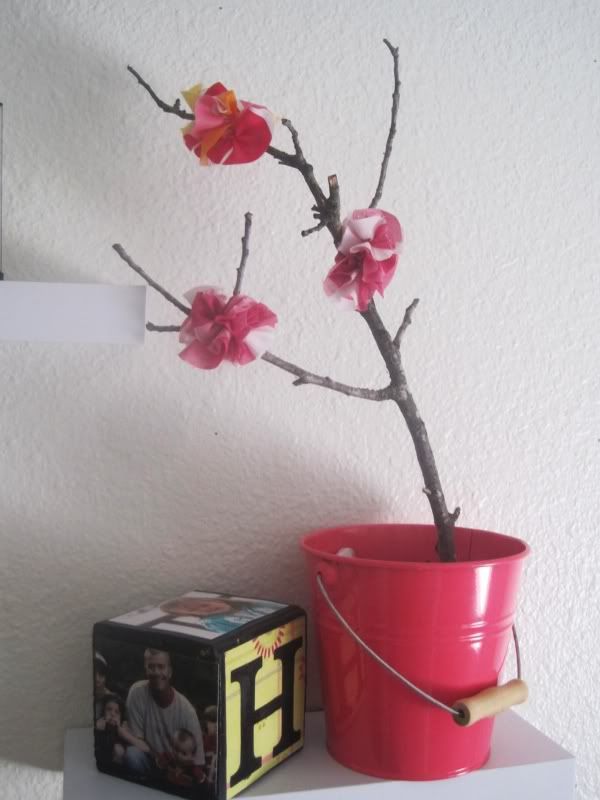 Ruffle flowers are one of my favorite things to make. They take about two minutes each and can be used a hundred different ways.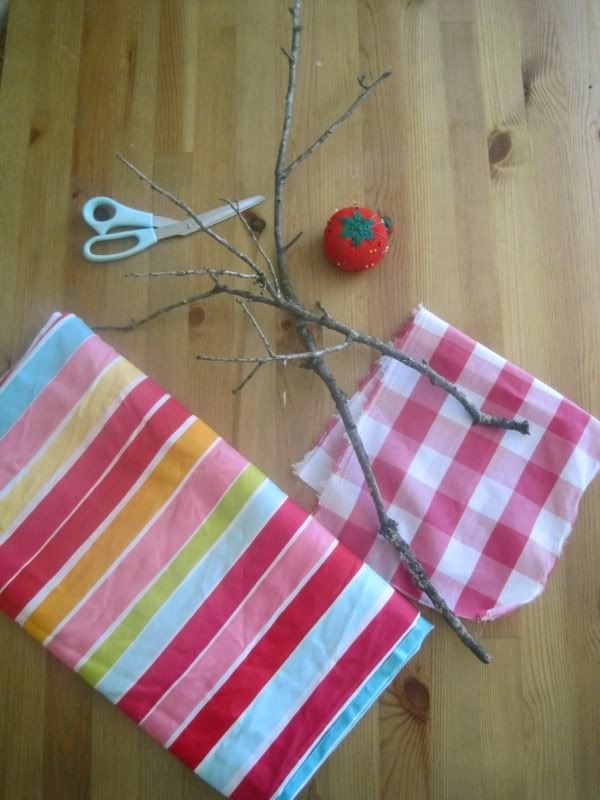 Materials needed:
fabric scraps
scissors
needle and thread
twigs (for this specific project)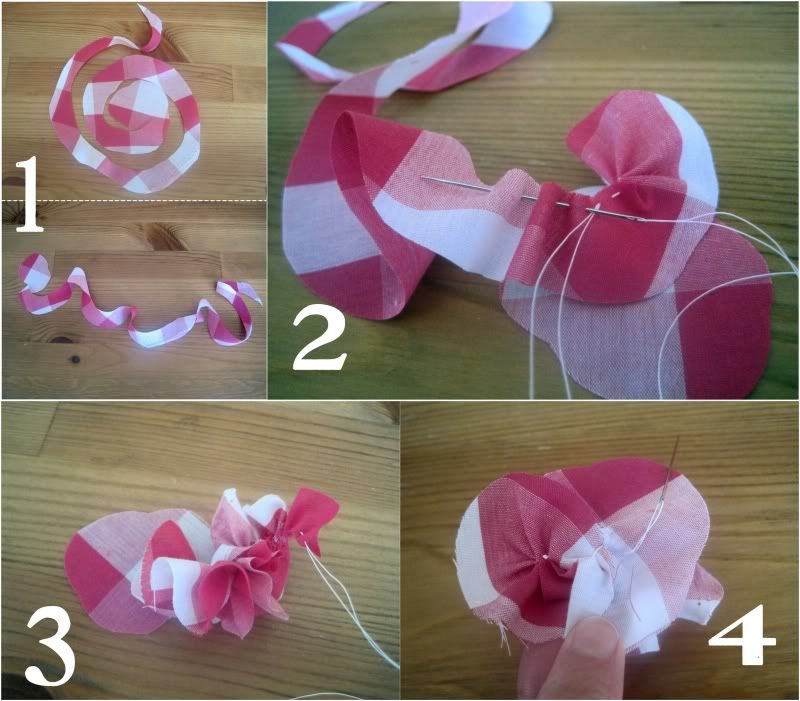 Step 1: Cut fabric into a circle and then spiral-cut to center. When pulled apart the fabric will look somewhat snake-like.
Step 2: Starting at the center, hand-stitch along the cut edge, pulling and gathering fabric along the way.
Step 3: By the time you reach the end of your spiral, the gathers will look like a hot mess. Don't panic. Play around with them and move the fabric around the center until you like what you see.
Step 4: Stitch through ruffles three or four times to keep in place.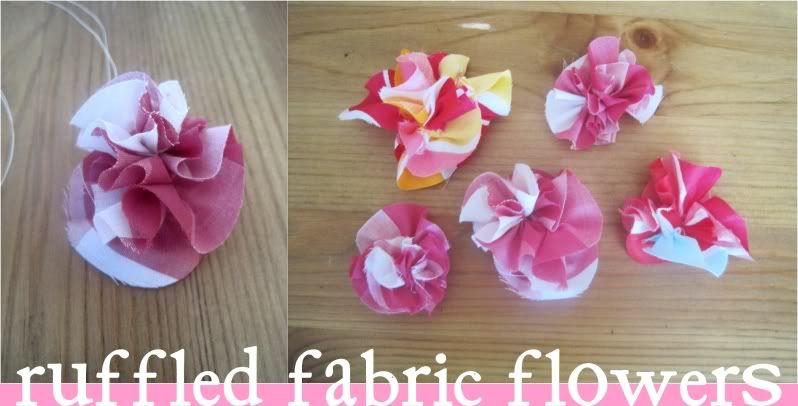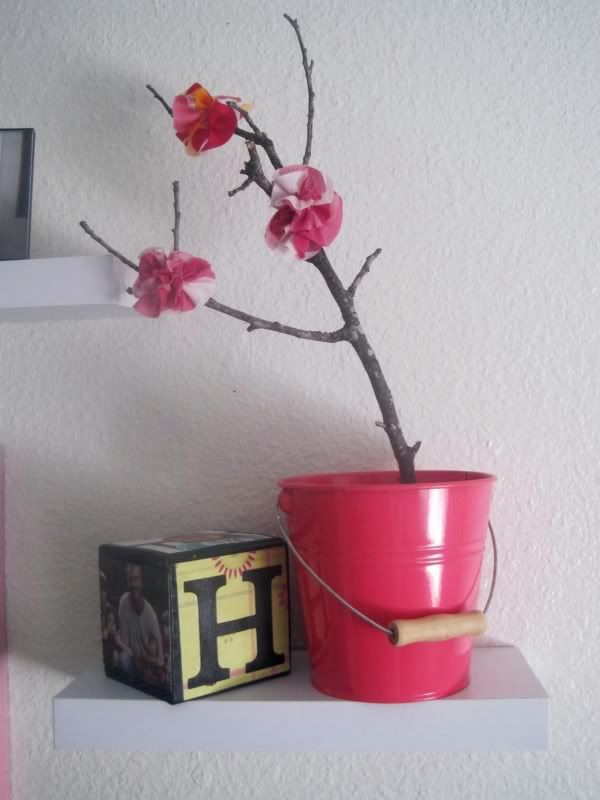 Side notes ::
These flowers also turn out excellent when made with felt. I love making ruffle felt flowers for headbands and hair clips. Put two or three of different sizes side-by-side and you can't go wrong. Yes, even I wear them. They're that cute.
And how darling is that initial block? My sister-in-law
Sami Jo
made it for Hallie for Christmas. Sami has no idea, but she's on her way to becoming an arts + crafts maven.