My dining area needs help. It always has. It has been neglected for far too long. My first move was to buy a table that all three of us could sit at together and enjoy. Thanks to a right place, right time purchase from Goodwill we got a darling IKEA table for an excellent deal. But it wasn't enough. We needed color, we needed something bright. Enter the table runner.
I spotted this fabric and instantly fell in love. The color + pattern combination was perfect.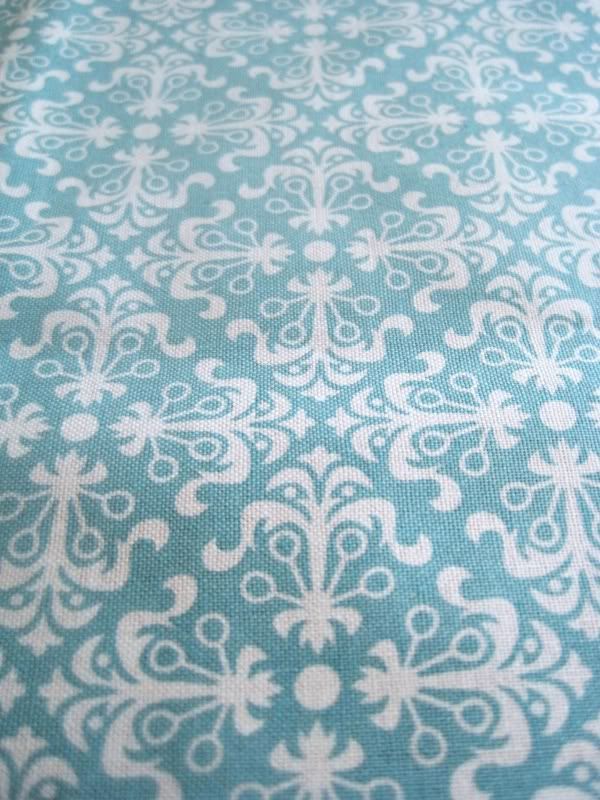 After buying the fabric I was too impatient to track down a pattern or tutorial, so I kind of went crazy all on my own. I kept telling myself, "This will be so dang cute if it actually works out." And it did.
1. I cut out each piece for the top of the runner. I didn't use a measuring tape, which could easily have caused a problem. Luckily it didn't...this time.
2. With right sides together, I sewed the top pieces to each other. I started with the white blocks at each end, then the strips on each of the long sides.
3. Iron the seams down, towards the center.
4. I cut out the back piece using the measurements of the finished top. With right sides together, sew both long sides and one end side together. Turn inside out, iron end edges in, and sew closed.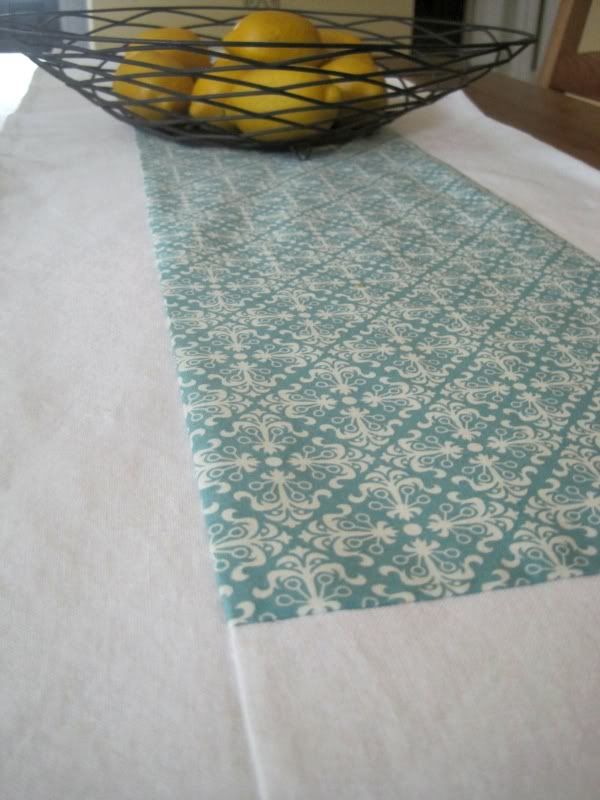 Want to hear a big fat secret? The white fabric is from an unused cloth shower curtain from Target. I've been waiting to use it on something good. Though the fabric is hard to de-wrinkle, I love the texture and weight of it for this runner.
I'm still not finished with the dining area, but it sure is nice to have a bit of color greeting us there.