We went to Goodwill earlier this week and within 30 seconds of walking through the front door Hallie found this old guy.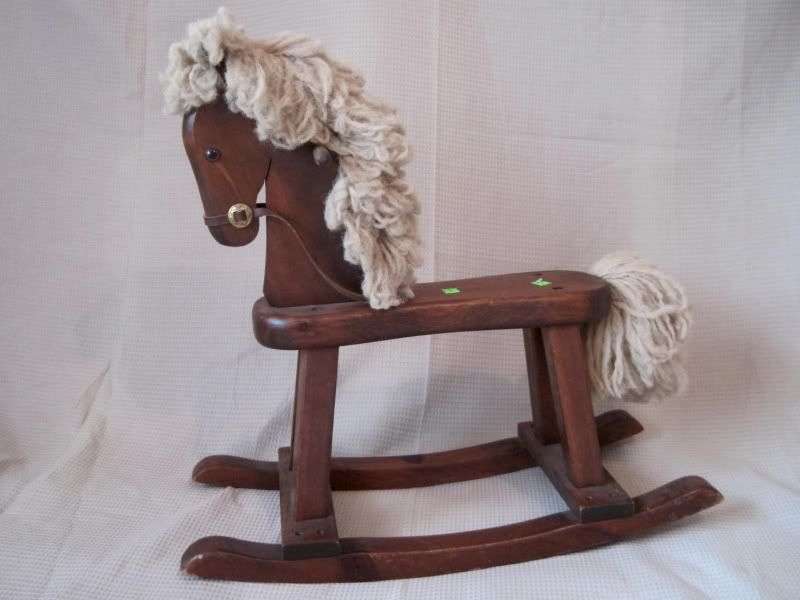 She instantly fell in love and with a $7.99 price tag I figured we could give him a new home. But the hair? Yeah, that had to go. And quick.
I believe at one point it was yarn. That must have been a long time ago.
We brought him home and got to work. I tore out his mane and tail (which was a less-than thrilling process...so much dust and yuck!) and got started on a new 'do. This is what I came up with.
I like it because he still looks old fashioned, but not dirty. He's got a bit more personality, too.
Here's how I did it: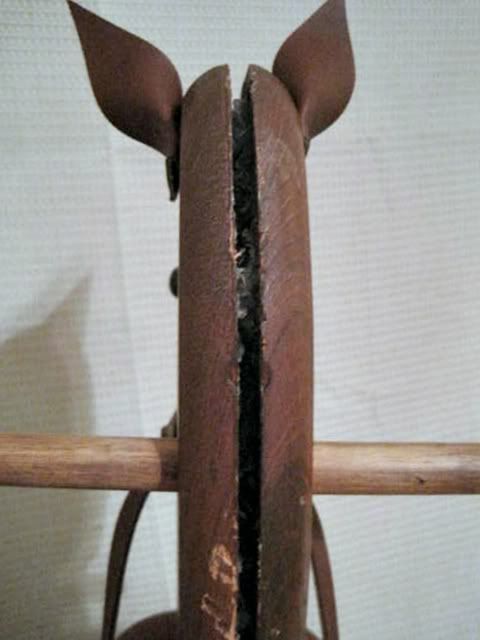 Step 1: Tear out old so-called hair. This nice little slit down the middle of his head reassured me a new mane was totally doable.
2. Cut strips using desired fabric. I used a linen-feel cotton fabric. It just flops ever-so perfectly.
3. Layer strips of fabric slightly overlapping one another. Sew a straight stitch down the center.
4. Fold a few pieces over the center stitch to give hair more mess and volume. Yes, I'm still talking about a horse.
5. Pour hot glue down the slit on horse's head and, using a high-tech tool like a pencil or screwdriver, push the center stitch of the mane into the glue. Let cool.
I did this in three or four different chunks, with shorter strips at the top and bottom and longer in the middle.
I think he's a lot happier now. I know I am.