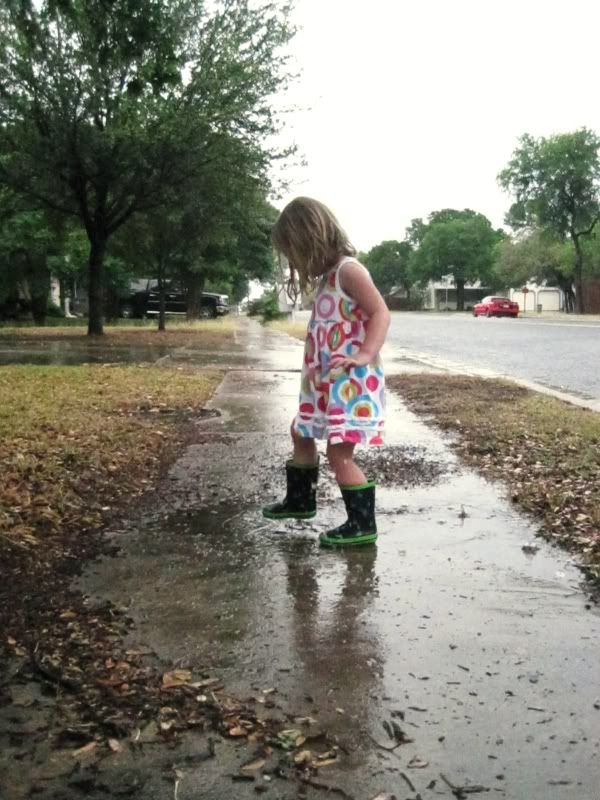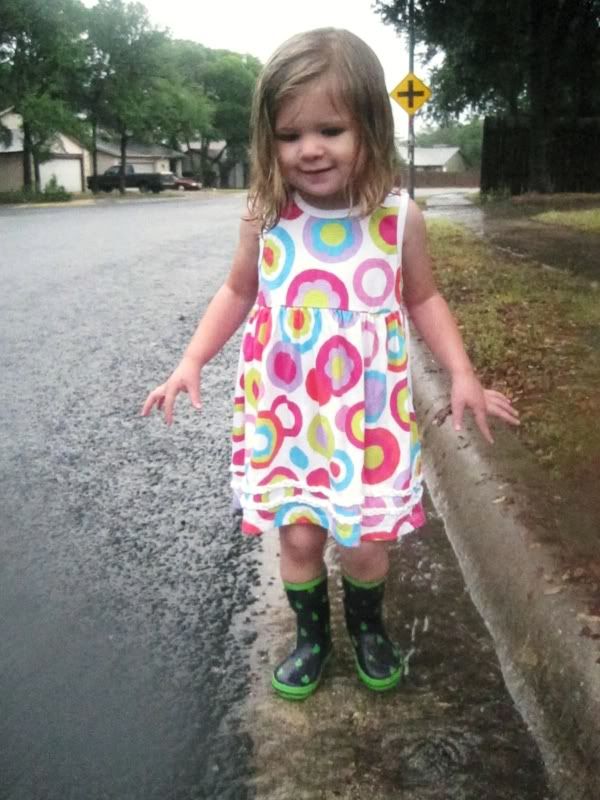 We have been waiting and waiting and waiting for rain here in Texas.
Today many prayers were answered.
Of course we had to splash in it, jump in it, run in it and dance in it.
I pushed the couch underneath our front window so Hallie and I could watch the rain storm. We sang songs like Bushel and a Peck (Hallie loves the doodle oodle oodle part) and If You Have a Nickel. I so vividly remember doing the same thing with my mom when I was a little girl.
The rest of the day has been spent watching movies. The air mattress is set up in the living room with blankets and pillows everywhere. We have snuggled and snacked on pancakes and played airplane.
I love days like today.