Sometimes I forget that even though I have an "old school" Cricut (don't bash - it's my crafting pride and joy) and it will be ages before I get my hands on a fancy Silhouette (ahhh if only), I can still cut things out with my own two hands. And, here's the kicker, it looks pretty good!
Hallie loves horses so I wanted to incorporate one into her new room decor. I went to my trusty search engine and found a
perfect pony silhouette
, printed it off, and cut it out with - yep - nothing but my hands and an old pair of scissors.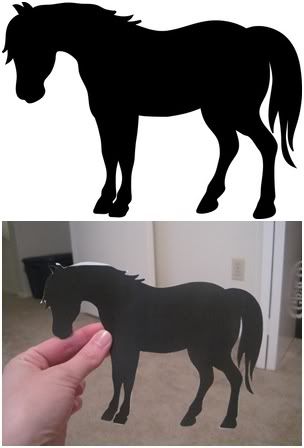 I then traced the cutout onto a piece of patterned paper and cut it out (again). Add a painted frame and some more patterned paper, and I was done. Easy breezy.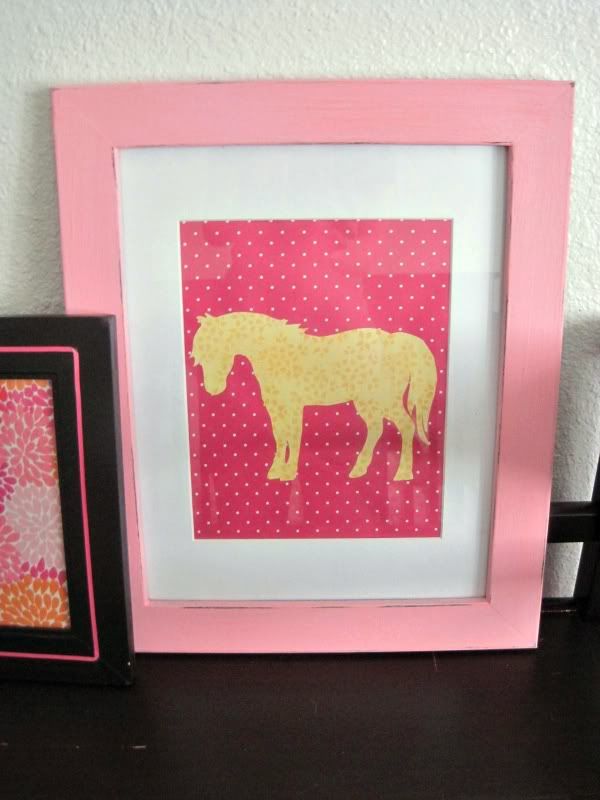 It adds the perfect little touch to the room. The best part is that it took less than 30 minutes from start to finish. Not nearly as easy as pressing a button and letting a crazy-cool machine do all the work, but still pretty simple.
I dare you to put away your high-tech crafting toys and see what you can make with your own hands. Yeah, that's a challenge. But you might be surprised at what you end up creating.